Zoho Corporation, a renowned global software company, caters to a vast user base of over 100 million worldwide. Its comprehensive suite encompasses a wide range of business, productivity, and collaboration tools, including CRM systems and office productivity software. Zoho continues to stand out through its unwavering commitment to innovation and customer satisfaction, making it a trusted partner for businesses of all sizes. In an ever-evolving business landscape, Zoho empowers organizations to streamline operations, enhance customer relationships, and boost productivity effectively.
What makes TECHNO SET a good choice as Zoho Partner?
TECHNO SET is a Zoho Partner and Certified Solution Provider that offers a wide range of business solutions and excellent customer support. With its deep expertise in Zoho and its suite of applications, TECHNO SET can help you fully utilize the potential of your Zoho investment and take your business to the next level.
What are the benefits of tailored business solutions offered by TECHNO SET?
TECHNO SET understands that every business is unique and has its specific needs and requirements. That's why they offer tailored business solutions that are tailored to your specific needs and goals. Whether you need help with Zoho CRM, Zoho Finance, Zoho Creator, or any other Zoho application, TECHNO SET has the expertise to help you get the most out of it.
How does TECHNO SET's expertise in Zoho benefit businesses?
TECHNO SET is a team of experts who are well-versed in Zoho and its suite of applications. They have years of experience in helping businesses like yours to fully utilize Zoho and achieve their goals. With their deep understanding of Zoho, TECHNO SET can provide you with the guidance and support you need to get the most out of your investment.
What kind of customer support does TECHNO SET offer?
TECHNO SET is committed to providing the best possible customer support to its clients. Whether you need help with a technical issue or have a question about your Zoho setup, TECHNO SET is always there to help. Their knowledgeable and friendly support team is available to assist you whenever you need it, and they are dedicated to helping you resolve any issues you may encounter.
Is TECHNO SET's pricing affordable for businesses of all sizes?
TECHNO SET offers competitive pricing for its Zoho solutions and services, making it an affordable option for businesses of all sizes. With its affordable pricing, TECHNO SET can help you save money on your Zoho investment while still providing you with the support and solutions you need to succeed.
zoho partner malaysia
zoho partner
Zoho Türkiye, Certified Solution Providers, MATRADE, zoho authorized partner, zoho aplikasi, Zoho Partner in Saudi Arabia


EnviroTaqa L.L.C. is one of the leading environmental services and advisory solutions providers in the environmental research and development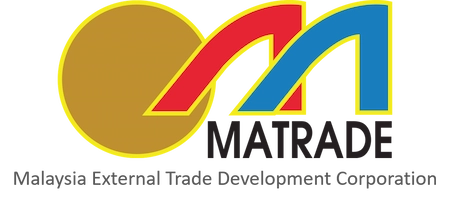 Malaysia External Trade Development Corporation
The National Trade Promotion Agency of Malaysia
zoho partner, Certified Solution Providers, memberships, MATRADE, business solutions, Certified Solution Provider, Excellent customer support, Guidance and support, zoho malaysia, zoho partner malaysia, zoho partners in uae, Zoho partner in Türkiye, Zoho Partner in KSA