Business Solutions
Gives your business powerful workflow automation
Collaborate online with your team
Apps for the web and mobile
Who We Are
We are a bunch of experts to provide the best and most appropriate solutions for our customers, working together to meet business demands.
We pride ourselves on being a Zoho Authorized Partner and  Zoho Certified Solution Provider. Offering affordable, scalable and effective business solutions on award-winning ZOHO platform.
What We Do
Our dedicated team of developers, experts are passionate about creating awesome applications crafted just for your business! We specialize in design unique applications that are built to address myriad requirements of your business process. Integrate with other cloud services and collaborate online with your team to help you to save work time and reach your goals or exceeded.
We create smart applications accessible from anywhere, anytime, through the Web browser and mobile App.
We have built a lot of custom applications/Systems following our Inclusive App Development Process. For many industries (Trading, Manufacturing, Energy, Education, etc.).
Cloud App Development
We deliver fast and secure cloud solutions for modern businesses. Whether you plan to integrate cloud app in your business processes or intend to build a custom cloud app. that help you to solve business problems by consulting,  analyzing, and building application to cater to your business requirements.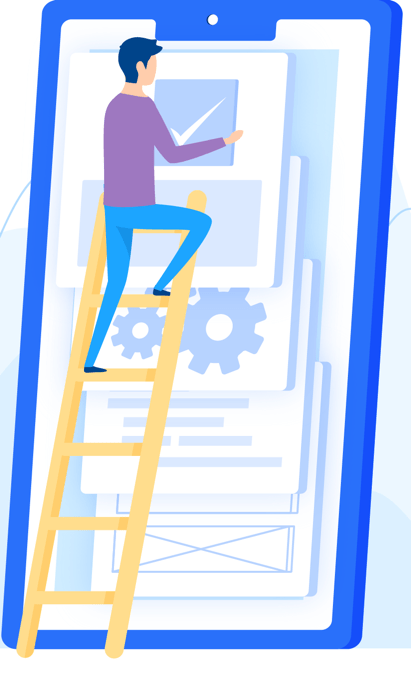 Mobile Apps
We provide your business with high performing mobile applications, optimize your current mobile applications and help you to grow in the market.
We have creative solutions for all your needs. We provide you with the most stable and scalable solutions for your business problems.
Web Design
You need more than just a website. You need results.
We turn underperforming websites around.
We have the business acumen, creativity, and experience to solve any problem and deliver results.
We develop unique websites that reflect your brand. The way your website looks and represent directly impacts first impressions.
This is a matter of the relationship between the head and the heart. To develop an application from ground zero require in-depth knowledge to the business process, also the key factor will be the software development team, they must have the compassion and know-how both in the technology and business acumen.
It is my great pleasure to acknowledge TechnoSet Team; they work very closely with me from ground zero to application go-live. Within 45 days, we were able to designed, developed and deployed the Zoho Application within South East Asia that includes Malaysia, Thailand, Cambodia, and Hong Kong. TechnoSet Team they were very responsive and intelligent. Due to my busy schedule, they are very flexible to accommodate my timing and mostly we worked through the nights, reachable when my team and I needed support whether locally or overseas.
The online solution they engineered in such a way that has increased my business productivity to more than 70%. With real-time information available has made it so handy for us that I am able to access it literally everywhere. A huge thank you to TechnoSet, keep up the great work, it is my greatest appreciation to have selected your services. This is the type of relationship between the head and the heart. Thank you.
Dr. Dickson Lai
Ready To Get Started?
Contact us anytime to find out how Solutions to Success can help automate your business success
No.8 Jalan Binjai, Kuala Lumpur, 50450 Kuala Lumpur, Malaysia
THE TECHNO SET SDN. BHD © 2019