Zoho CRM Implementation
At TECHNO SET, we have extensive knowledge of Zoho CRM Implementation and Zoho CRM customization, which allows us to design a solution that will keep your business growing.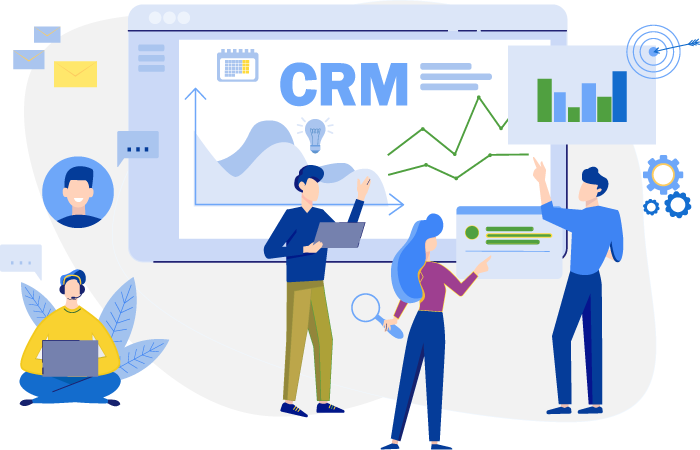 Here's what you can expect from our Zoho Customization Services:
Efficient Applications with Zoho Integration Services and Customizations
Our Zoho development team provides efficient applications with Zoho integration services and customizations. Whether you need help with Zoho CRM, Zoho Books, Zoho Creator Applications, or any other Zoho product, we can provide you with a customized solution that fits your business needs.
Real-life Experience Serving Clients Globally as Certified Zoho Advanced Partners
As a certified Zoho Advanced Partner, we have real-life experience serving clients globally. We understand the challenges that businesses face in today's fast-paced environment, and we are committed to providing you with the best service possible.
Zoho CRM Customization and Integration using APIs Built by Our Team
Our team of experts can help you customize and integrate your Zoho CRM using APIs built by our team. This ensures that your Zoho CRM is fully optimized and tailored to meet your specific business needs.
Integration with Various Systems
We can help you integrate various systems, including eCommerce platforms, analytics software, marketing automation software, accounting systems, ERP, and other third-party applications. This allows you to streamline your business processes and achieve greater efficiency.
Complete Hassle-free Zoho System Setup
We provide complete hassle-free Zoho system setup to ensure successful implementation with custom workflows and functionalities that precisely fit your business needs. Our team will work with you to understand your business requirements and provide you with a customized solution that meets your needs.
Get Zoho Customization Services
Our Zoho CRM customization and implementation services ensure a seamless transition to the platform. Our experienced team offers training and support for optimal platform use. With a strong record of successful case studies, especially in Malaysia, Turkey, and the Middle-East, We provide customised solutions based on your business's needs.
zoho crm customisation, zoho crm malaysia, zoho crm partner, zoho integration services, customizing zoho crm, zoho crm for real estate, zoho crm pricing, crm development services, zoho authorized partners, zoho partner malaysia,  Zoho Türkiye, Zoho Singapore, Zoho Saudi Arabia, zoho crm api
Connect With Your Customers Wherever They Are
Reach customers across every channel: telephone, email, live chat, and social media
Get real-time notifications when customers interact with your business
Measure the effectiveness of your customer communication and find the best time and channel to reach out to your customers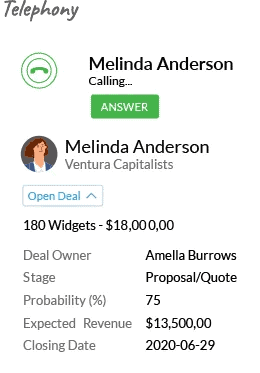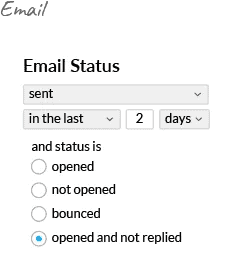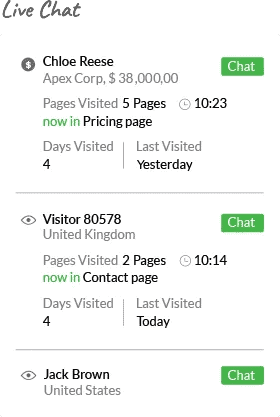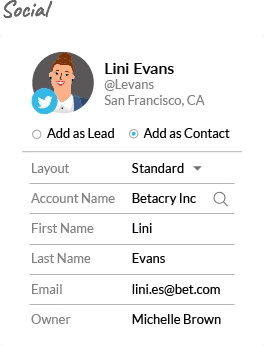 Engage Prospects
Deploy web forms to capture your website visitors' details.
Send and receive emails from within the product.
Keep a complete timeline view of every interaction with your prospects.


Manage Pipeline
Customizable deal stages and options for multiple pipelines.

Workflows eliminate time spent on repetitive tasks.

Stay on top of your activities and followups.


Close Deals
Real-time notifications for better sales collaboration.

Dashboards that give you an overall picture of your sales pipeline.

Make sales on the go with apps for iOS and Android.
ZOHO CRM Customization
Process Management
Your organization might have several different sales processes in place—like deal closure, lead follow-up, order management, or your discount process. With Blueprints, you can capture every stage of these offline sales processes inside your CRM, and execute them in a systematic manner.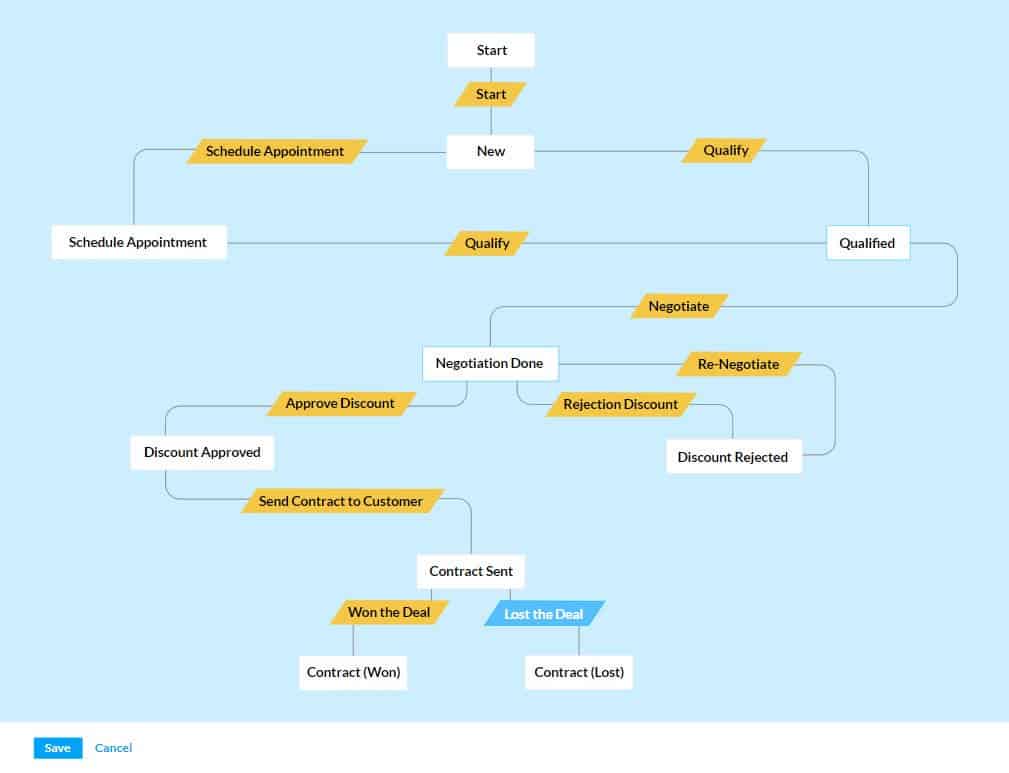 Simple, straightforward user interface with a minimal learning curve
Flexible, month-to-month contracts supported by transparent pricing plans
Deployment, consultation, onboarding, and training programs to help you get started smoothly
Migration wizard to easily import data from spreadsheets or other CRM systems
Fully extensible developer platform that facilitates tighter integration of CRM with external systems and applications
Sell on the go with our award-winning CRM apps for both iOS and Android
Simple Zoho CRM Implementation Checklist
Zoho CRM Implementation Checklist designed for small and medium-sized enterprises (SMEs) aiming for growth. Let's simplify the process of integrating Zoho CRM into your business.
1. Implementation Strategy: Planning for Success
Start by understanding your business needs and how Zoho CRM can meet them. Lay out a straightforward strategy to pave the way for a successful implementation.
2. Implementation Plan: Step-by-Step Guide
Follow these steps to smoothly implement Zoho CRM:
Define Business Goals: Clearly state your growth objectives.
Document, Analyze, and Map Processes: Understand and streamline your business operations.
Identify Key Players: Get insights from those who understand your business inside out.
Start Implementing Zoho CRM: Turn plans into action.
3. Set Up Zoho CRM: Building Blocks
Establish a strong foundation within Zoho CRM:
Set Up Basic Organization Details: Configure foundational elements.

Customize Account and Modules: Tailor Zoho CRM to your specific needs.
Identify Users and Set Roles: Define who accesses what.
Identify Users: Map out user roles.  
Set Roles: Define access parameters.  
Add Users and Invite Them: Bring your team on board seamlessly.

Enable Data Security: Safeguard your information.
4. Streamline Processes: Enhancing Efficiency
Make your workflow smoother:
Set Up Email Integration: Improve communication.
Automation in Zoho CRM: Simplifying Tasks:

Utilize Assignment Rules to assign records to specific users, streamlining user responsibilities.

Automate record uploads, like new leads from website integration, by applying Assignment Rules.

Workflow Rules: Streamlining Routine Processes :

Implement workflow rules within CRM to automate routine processes. Illustrate workflow rules with tasks generated upon lead reception from specific sources.

Blueprints: Enhancing Automation Efficiency:

Integrate Blueprints as a powerful automation tool. Begin creating Blueprints early, focusing on how to seamlessly incorporate them into your CRM.

Zoho CRM Blueprint: Guiding Users Efficiently : Use Zoho CRM Blueprint to lead users through processes, utilizing business process flow as a guide.

Model each process in your company flow with Blueprint, enabling data gathering at each transition and initiating automation actions.
5. Data Transition: Ensuring Smooth Migration
Facilitate a seamless transition:
Bring Data into Zoho CRM:

Import your existing data.

Determine Business Metrics:

Identify key performance indicators.
Need Help? Contact TECHNO
SET, Your Zoho Partner!
If you encounter any challenges or have questions, TECHNO SET, your Zoho Partner, is ready to assist. Reach out, and let's ensure your Zoho CRM experience is tailored to your business needs.